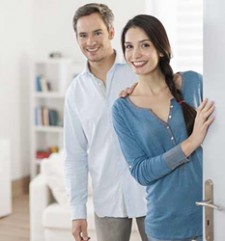 Twin Cities home sales started 2015 strong, according to housing data provided by Northstar MLS. Real estate expert Jenna Thuening, owner of Home Destination and a RE/MAX Results agent, reports on how the solid start creates a burst of optimism in Twin Cities real estate.
Online, February 14, 2015 (Newswire.com) - The 2015 real estate market in the Twin Cities is off to a reasonably solid start. One lead indication of stronger closed sales is when pending home sales indicate a higher number of future closings. And pending Twin Cities home sales began 2015 with a burst of optimism, according to reports from the Minneapolis Area Association of Realtors (MAAR).
"As we come closer the end of cold weather, signals indicate that the Twin Cities housing market will be more robust as spring approaches. Home builders ramp up during winter months and are positioned for higher levels of new construction activity," says Jenna Thuening, owner of Home Destination. "If more new home listings are added to the mix, a higher number of homes available to purchase should stir fresh home buyers."
While home closings were lower this January than in the previous year, with pending sales increased nearly by 8 percent, predictions are that we are already tipping spring sales. Housing experts anticipate that as seasonal temperatures warm up and low interest rates hold, we will see new home buyers interest levels. Here's a quick summary of the activity across the Twin Cities real estate market during January, according to Northstar MLS.

Home Closings: 2,340, down 9.7%
Pending Home Sales: 2,986, up 7.8% Median Home Sale Price: $195,000, up 8.5% New Real Estate Listings: 4,497, up 5.9% Price Per Square Foot for All Property Types: $112, which is up +5.7% Months Supply of Inventory of All Property Types: 3.8, which is up +8.6% Overall Housing Inventory: 11,962, down 6.3%
According to Home Destination, the following are possible influences why pending sales in the Twin Cities are up:
1. Low Interest Makes the Difference for Some Home Buyers
Defying what most experts predicted, interest rates have dove under the 4.0 percent mark. Historically and persistently low mortgage rates tend to spur purchase demand. This highly attractive financing environment can potentially offset home price increases and also encourages renters to consider homeownership. The Twin Cities Housing Affordability Index (HAI) of 206 continues its long-standing excellence. At this pace, real estate buyers with a median household income is 106 percent more than the required earnings necessary to qualify for a home in the median-price range under current interest rates.
2. More Real Estate Listings to Choose From
For buyers who did not find what they were looking for previously as the number of homes available to purchase was slimmer, more options are now available.
3. Better Wage Earnings Help Prospective Home Buyers in the Twin Cities
As sellers continue to seek out what inspires prospective Minneapolis home buyers to jump into the active mode, the rocketing job scene in the Twin Cities deserves credit. The ability to prove sufficient income earnings when applying to finance a home has improved both locally and nationally. At the conclusion of last year, the Bureau of Labor Statistics stated that the Twin Cities metro once again takes the top ranking for the lowest unemployment rate of any major metro in the nation. The Minneapolis - St. Paul 13 metropolitan area stands at 3.3 percent versus the 5.6 percent found nationally. Predictions are that figures will continue to trend upward.
About Home Destination - Twin Cities Real Estate:
Home Destination offers a loyal and committed real estate professional service that personally handles all of the details of selling or purchasing homes in Eden Prairie, Minnesota. Helping all home buyer types, from individuals seeking to buy their first home to individuals purchasing investment properties, Jenna Thuening has the real estate experience and acumen buyers and sellers benefit from. Read more about home sales in the Twin Cities.
Contact:
Jenna Thuening
Web. www.homedestination.com
Email. jenna(at)homedestination(dot)com
Tel. 612-396-7832
Source URL: http://prweb.com/releases/home-sales-in-the-twin/cities-start-2015-strong/prweb12519428.htm
Share: