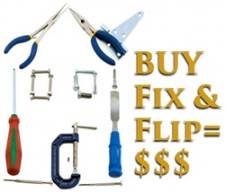 Fewer home flips but more profitability in Twin Cities house flipping deals are reported in RealtyTrac's recent Home Flipping Reports. Expert commentary by Jenna Thuening, owner of Home Destination and RE/MAX Results Realtor in the Twin Cities, on seeing lower numbers of home flippers and higher profits after Minneapolis, Minnesota ranked as a top college town for home flipping in the third quarter of 2014
Online, November 20, 2014 (Newswire.com) - Fewer home flips but more profitability in Twin Cities house flipping deals for savvy investors are found, running similar to national levels as reported by RealtyTrac.
"With high demand for more real estate listings by eager Twin Cities homebuyers, the inventory of aspirants has shrunk. More individuals search for the buy-fix-and-flip deals, than there are apparent deals to be had," says Jenna Thuening, owner of Home Destination. "It has stretched some home flippers grabbling with slimmer profit margins; some investors are leaning away from the increased risks. However, those who are getting savvier at it are gaining higher returns."
Similar to national percentages, residential real estate investors in Twin Cities are ticking down the number of homes purchased at a deal. Traditional homestead purchases have replaced many home sales that previously went to buyers with the intent to renovate and resell or rent out. Returns on home flipping investments paired with news of fewer flipped homes is clueing housing experts to believe that flippers are making responsible and rational purchasing decisions that yield improved returns. RealtyTrac's report titled "U.S. Home Flipping in Q3 2014 at Lowest Level Since Q2 2009" summarizes the findings into the assertion that quality home flipping projects are more important the quantity of flips.
In the year from the end of September 2013 through the same month in 2014, the percentage of homes purchased by investors dropped to 14 percent from 19 percent, according to the report. As housing has recovered from its tumble, the profit margins investors previously enjoyed have narrowed.
Minneapolis, Minnesota ranked as a top college town for home flipping in the third quarter of 2014, according to data released by RealtyTrac October 2014. The home of the University of Minnesota ranked first on RealtyTrac's list of best college locations for flipped homes with an average gross ROI of 65.59 percent. A town's ranking is adjusted per average gross ROI for single-family homes flipped in that specific town year-to-date in 2014 as of August 31. Flipped properties near the University had an average gross house flipping profit of $105,292.
The latest report figures show that a mere 4 percent of the single-family houses sold nationally in the third-quarter were flipped by investors. Previously, they found it easier to take advantage of distressed properties on the market at bargain prices, fix and flip them. Flipping homes comprised 5.6 percent of all housing transaction in the same timeframe of 2013. It's slice of home sales almost grasped 10 percent in 2012.
Before renovation costs and other expenditures are factored in, investors averaged earnings if 36 percent, or $75,900, per home purchased, fixed and flipped. Former profit gains dropped from 37 percent last year. In the article, RealtyTrac speaks of the current 4 percent level in house flipping as a figure closer to historical averages. Home price appreciation rates have chilled the pace of hot and fast gains flippers previously enjoyed.
"The flippers aren't just slapping on a fresh coat of paint and rolling out new carpets," said Daren Blomquist, vice president at RealtyTrac. In the past, home flippers could invest because of deeply discounted home prices that made room for the resale - after repairs - still below market prices. Investor owned home sales are currently at 6 percent premium, which is a reflection on deeper cuts into the wallet to make them ready for market again.
"The same report at the close of 2013 found that 6.6 percent of all Twin Cities home sales last year were flips, which grossed those flippers an average of $62,000. Nationwide, 4.6 percent of all sales were flips with a gross of $58,000," recalls Thuening. RealtyTrac's Home Flipping Report for the third quarter of 2014 indicates that now is a great time to purchase single-family homes in the Twin Cites to flip.
About Home Destination - Twin Cities Real Estate:
Home Destination offers a loyal and committed real estate professional service that personally handles all of the details of selling or purchasing homes in Eden Prairie, Minnesota. Highly regarded by peers as a Minneapolis metro expert for over 15 years, gain a skilled representative as guide to make the best possible housing decisions. Helping all home buyer types, from individuals seeking to buy the home they plan to live in to individuals purchasing investment properties, Jenna Thuening has the real estate experience and acumen buyers and sellers benefit from.
Contact:
Jenna Thuening
Web. www.homedestination.com
Email. jenna(at)homedestination(dot)com
Tel. 612-396-7832
Source URL: http://prweb.com/releases/twin-citieshouse-flipping/profits-increase-Q3-2014/prweb12346423.htm
Share: