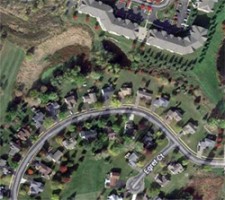 The Chanhassen MN real estate market improves dramatically, stepping ahead of similar residential communities in the Twin Cities, according to the latest Northstar MLS housing stats. Home Destination, a Chanhassen MN RE/MAX Results Realtor, complies an expert's summary from the available data to offer guidance for Chanhassen home buyers and sellers.
Online, February 23, 2015 (Newswire.com) - Chanhassen residents may be surprised to learn that they have more home equity than they were aware of. January's selection of Single-Family home listings was up 16.6% and the number of Chanhassen Townhouse-Condo homes for sale are up +16.2% from a year ago, according to recent stats from Northstar MLS.
"With home sales in Chanhassen returning to healthier norms of traditional sale, having fewer foreclosed home in residential neighborhoods contributes to bringing back a balanced housing market," said Jenna Thuening, owner of Home Destination. "It's a positive factor for real estate sellers."
Overall housing data for the City of Chanhassen shows signals of improvement. It looks like the coming year will high levels of new construction. Shown in the image above, part of the Power Ridge Community has been set aside for development of single-family homes intended for seniors. The location is Powers Boulevard and Lake Drive West.
During traditional closed home sale, both a seller and a buyer are initially involved. Upon closure of the deal the seller typically reinvests their home equity by purchasing another home. That doesn't happen in a foreclosure, the home transaction ends there. The previous residents generally move into the rental market or live with someone else. With substantially higher numbers of traditional home sellers, and sellers with more equity to put down on another home, the cycle should foster a higher rate of home sales.
Overview of Chanhassen Minnesota Housing Market
The Chanhassen MN real estate market overview of changes from January 2014 to January 2015, according to stats from the Minneapolis Association of Realtors:

New Real Estate Listings: 39in 2014 and 51 in 2015, a welcome jump of + 30.8%
Closed Home Sales: 26in 2014 and 22 in 2015, down -15.4% Median Home Sales Price: $251,000 in 2014 and $411,750 in 2015, up + 64.0% Average Home Sales Price: $436,508 in 2014 and $442,612 in 2015, an increase of + 1.4% Price Per Square Foot: $154 received in 2014 and $137 in 2015, which is -10.5% less Percent of Original List Price Received* 97.7% in 2014 and 97.3% in 2015, a decrease of -0.4% Days on Market Until Sale: 73in 2014 and 92 in 2015, an increase of + 26.0% Inventory of Homes for Sale: 110 real estate listings in 2014 and 139 in 2015, up + 26.4% Months Supply of Inventory 2.6in 2014 and up 38.5% to +3.6 this year
One positive development for Chanhassen real estate buyers in the last three years, is the number of smaller home available to purchase has increased. From January 2012 to 2015 21 percent more listings, now at 89 homes, are listed on the Chanhassen housing market at or under 1,500 square feet. That compares to a negative 2.7% percent increase in the same size bracket across the entire Twin Cities region. This opens up greater prospects for first-time home buyers or Millennials to find an affordable home in Chanhassen.
Looking at other price ranges of home for sale in Chanhassen, houses built with 2,501 finished square feet or over have increased 31.1 percent up to 434 Chanhassen homes in this price bracket on the market. Homes between 2,001 to 2,500 square feet are up 16.2 percent to 115, according to Northstar MLS.
Another positive change in the local market for sellers was a drop in distressed home sales, such as foreclosures and short sales. The percent of home sales in Chanhassen that were foreclosed is down 16.0 percent compared to -38.0% in the Twin Cities region. The percent of home sales in Chanhassen sold in short sale is down -7.5% compared to -44.4% in the overall metro.
About Home Destination - Twin Cities Real Estate:
Home Destination offers a loyal and committed real estate professional service that personally handles all of the details of selling or purchasing homes in Eden Prairie, Minnesota. Helping all home buyer types, from individuals seeking to buy their first home to individuals purchasing investment properties, Jenna Thuening has the real estate experience and acumen buyers and sellers benefit from. Read more about the Chanhassen MN real estate and home value improvements.
Contact:
Jenna Thuening
Web. www.homedestination.com
Email. jenna(at)homedestination(dot)com
Tel. 612-396-7832
Source URL: http://prweb.com/releases/chanhassen-mn/real-estate-market/prweb12538593.htm
Share: